Walking
Latest News
More posts
More Information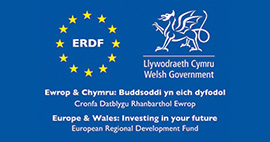 Tegid Way
The Tegid Way explores the upper reaches of the Dee Valley from the hills of Cynwyd, to the broad valley where the Dee emerges from Llyn Tegid (Bala Lake). It links two protected landscapes – the Clwydian Range and Dee Valley Area of Outstanding Natural Beauty to the north, and the Snowdonia National Park to the south. It offers stunning views of the Aran ridge which creates a dramatic backdrop to the lake as well as broad views across the Berwyn Range and Snowdonia.
The Tegid Way can be walked in either direction, but starting the walk from Cynwyd offers arguably the best views, as the route descends towards the lake. From Cynwyd, the route rises to its highest point on the edge of the Berwyn Range. It is well worth taking a detour to the Bronze Age stone circle, erected here some 3 – 4,000 years ago, and offering amazing 360º views of the surrounding mountains.
The route is 18 miles long, but can easily be split into smaller sections by using the local bus service.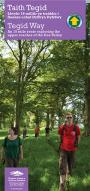 Tegid Way leaflet
An 18 mile route exploring the upper reaches of the Dee Valley.