Biodiversity
Latest News
More posts
More Information
For more information about biodiversity, contact our biodiversity officer on 01352 811029 or email us. Subscribe to the North East Wales Biodiversity Network newsletter.
Biodiversity
Welcome to the Denbighshire Biodiversity Website
From here you can find out about biodiversity in Denbighshire: what it is, why it is important and what is being done to help conserve habitats and species in the county.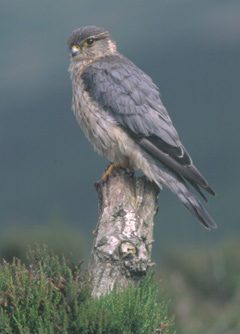 Denbighshire has a rich natural heritage and variety of habitats like the windswept coastal sand dunes, majestic heather moorland and wide sweeping rivers. Find out about some of the diverse species supported by these habitats. Read about how we plan to conserve species and habitats in our Local Biodiversity Action Plan and what we are currently doing on our project pages.
Discover how to get involved in learning more about, and helping to conserve, wildlife in Denbighshire and beyond. There is information for families, individuals, schools, landowners and businesses. Visit our Children's Activities page to download free activities and ideas for discovering wildlife.
Find out about how wildlife is protected and explore our network of protected sites and learn about wildlife legislation.
You can also view many of our publications including leaflets and the biodiversity newsletter for North East Wales.