Cycling
Related Links
Latest News
More posts
More Information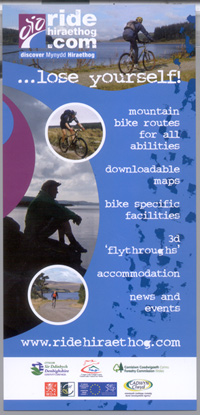 Cycling
Some of the best cycling opportunities found anywhere in the UK can be found in Denbighshire, so why not get out and explore the area on two wheels? It is an ideal way of getting about towns and seeing the countryside. It helps congestion and is good for the environment and an excellent way of keeping fit.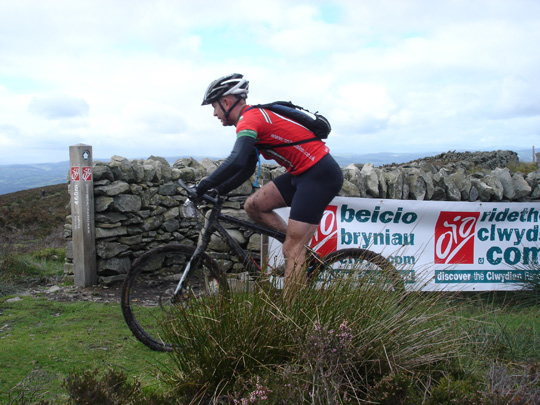 Denbighshire has many cycling jewels, the Clwydian Range and Hiraethog have some of the best bridleway cycle route networks in the country that pass through a landscape of outstanding beauty. Details of family, easy, moderate and hard routes can be found at ridenorthwales.co.uk ,together with links to local events and bike facilities. The MTB Marathon Series visits every year with around 1,300 mountain bikers rising to the challenge of the Clwydian Range hills.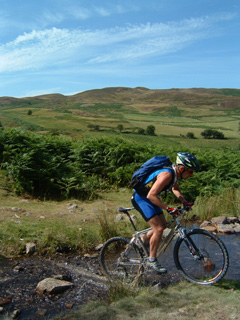 Privately owned Coed Llandegla is recognised as one of the best mountain bike centres in the UK, cycle hire and training are available at the centre as well as an award winning café and shop which will cater to your every need. During the spring, early risers can even get a glimpse of one of Wales' rarest bird, the black grouse at the Coed Llandegla through an RSPB viewing scheme, followed by a hearty breakfast.
Marsh Tracks is the latest jewel in the crown for cycling in Denbighshire and exciting venue with a 1.3km closed circuit road track and a national standard BMX track with challenging jumps and bends. The circuit road track is a fantastic venue for walking, running and cycling, including disabled cycling. Children and adults can attend training courses and the tracks are available for hire. If you fancy a change from the bike, why not try your had at a Nordic walk session that is also available at Marsh Tracks.
Marsh Tracks is located on Route No 5 of the National Cycle Network which links Gronant, Prestatyn, Rhyl on a cycle route that runs along the north Wales coast, almost completely free of traffic. Route No. 5 can be used to visit Brickfields Pond and Gronant Dunes Local Nature Reserves, sites owned and managed by Denbighshire Countryside Service. Gronant having the only breeding colony of little terns in Wales.
Denbighshire is part of the North Wales Cycling Centre for Excellence, financed by the European Regional Development Fund through the European Union's Structural Funds Programme administered by the Welsh Assembly Government.

Rules of the Trail
The way we ride today shapes mountain bike trail access tomorrow. Do your part to preserve and enhance our sport's access and image by observing the following rules of the trail, formulated by IMBA, the International Mountain Bicycling Association.